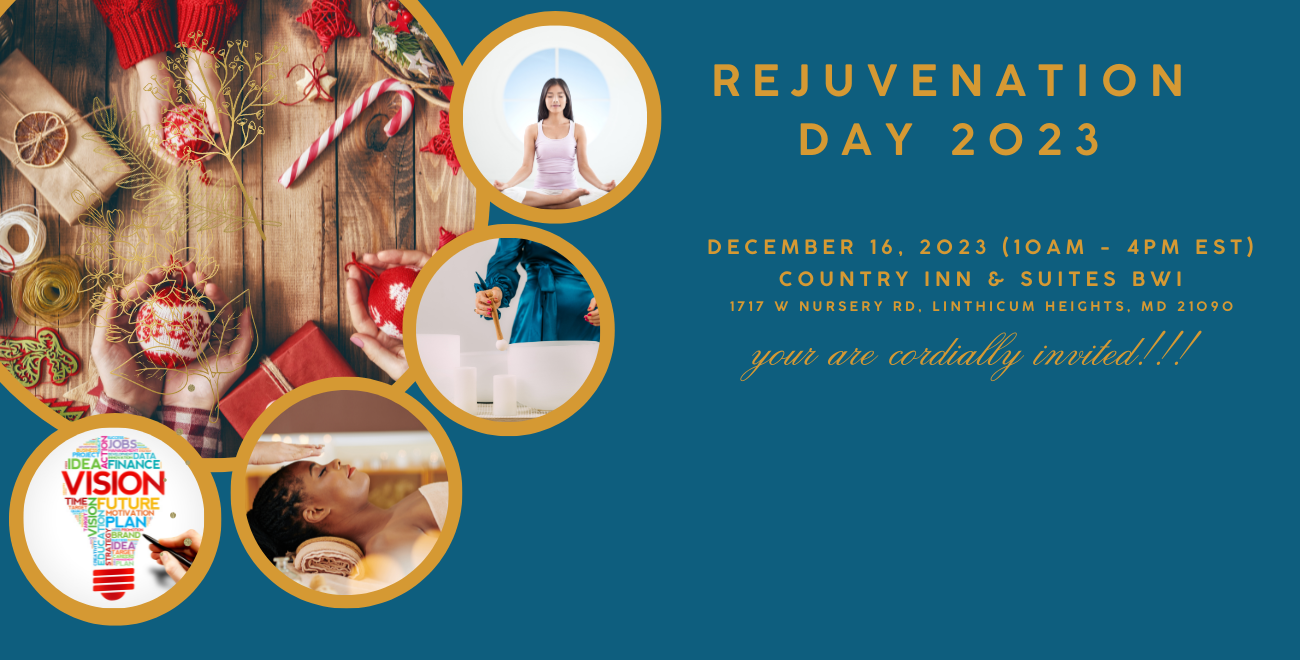 2023 Rejuvenation
December 16 @ 10:00 am
-
4:00 pm
EST
There were errors with your submission. Please try again.

Already registered?
Already registered?
Please join us for our 2023 rejuvenation day.
Below you will find the schedule of our Activities.
Schedule of Activities
10:00
10:15
Invocation and Welcome Address
10:16
10:20
Twin Hearts Meditation video
10:21
11:00
TH Exercises and meditation
11:01
11:30
SuperBrain Yoga
11:31
12:15
Sound Healing
12:16
1:00
Lunch Break
1:01
1:15
Explanation of how to make GOALS for 2024
1:16
3:30
Healing Sessions and Goal Setting
3:31
3:45
Removing the obstacles and blessings your goals
3:46
4:00
Closing Invocation then Celebration Toast
NOTE: Lunch will be provided. If you have any diet restrictions you are welcome to bring your own lunch.
Who can attend: Open to all
Fee to attend: $75