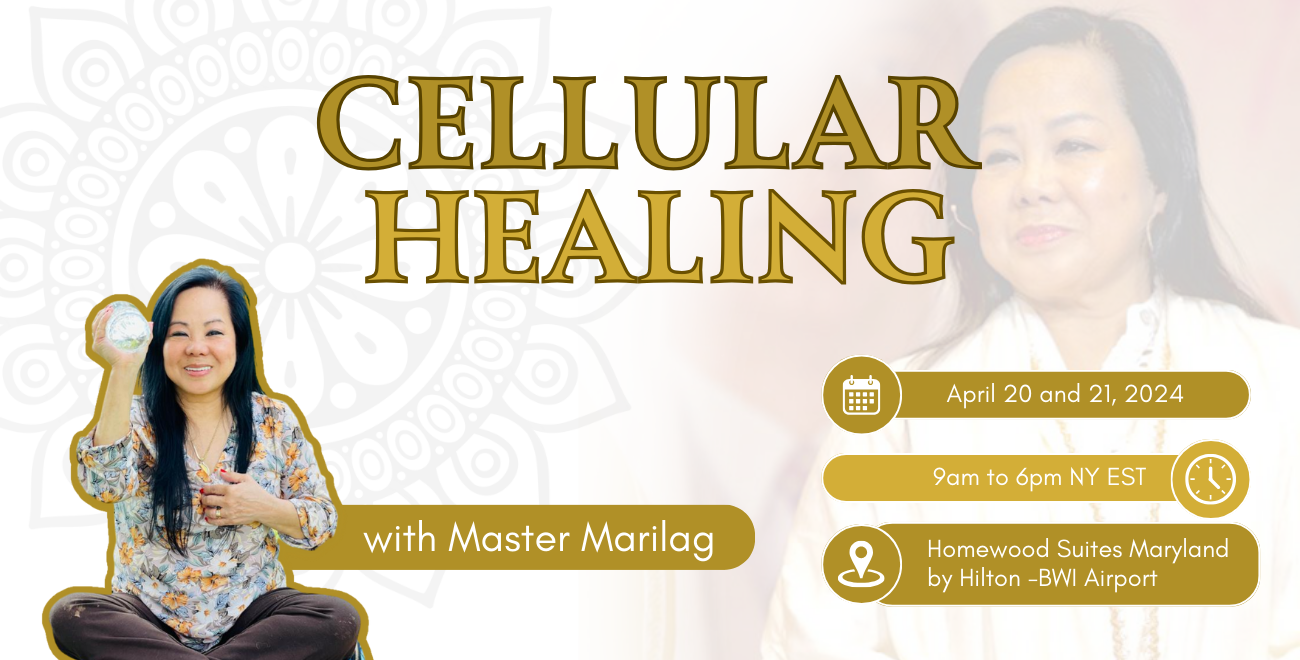 Cellular Healing I & II
April 20, 2024 @ 9:00 am
-
April 21, 2024 @ 6:00 pm
EDT
There were errors with your submission. Please try again.

Already registered?
Already registered?
Join us for a very powerful and a must healing technique for all Pranic Healers with Master Marilag Mendoza.
What is Cellular Healing?
Cellular Healing is a deeper form of healing where the healing goes on the cellular level. What do you heal on the cellular level? In the First part, we heal the negative thoughts and emotions imbedded in our cells like stress, shame and guilt, anger, fears, lack of self-esteem or self-worth, laziness, sadness and depression, poverty thought-forms, and self-sabotaging thoughts that obstruct you from being successful in life.
Second part of Cellular Healing is about healing the different bodily systems like the digestive system, reproductive system, the lymphatic system, the endocrine gland system, the respiratory system, the skeletal system, the muscular system, and the urinary system.
Some important organs will also be healed during the session like the brain, the eyes, the heart, the lungs, the liver, the intestines, the pancreas, the stomach, the uterus, and more as time permits.
Prerequisite: Advanced Pranic Healing, Pranic Psychotherapy, and Pranic Crystal Healing
Note: You must have your laser crystal and rose quartz during the session.
Course Fee:
$375 Early Bird ends April 6, 2024. Use Coupon Code: Earlybird
$400 Regular | $150 Review
Hotel Rooms:
To book a room please click on the link below.