Static overlay
"Life is like an echo! when you give something, it comes back to you many, many times."
-Master Choa Kok Sui, Achieve the Impossible
The Golden Lotus Sutras on Spiritual Business Management
Static overlay
"Spirituality is a way of life. it is not just doing meditation."
- Master Choa Kok Sui, Creative Transformation
The Golden Lotus Sutras on Spiritual Practice
Static overlay
"The Teacher provides Spiritual Energy! Just like roots provide nutrients to the flowers!"
- Master Choa Kok Sui, Inspired Action
The Golden Lotus Sutras on Teaching
Static overlay
"Forgive other people before you ask for forgiveness… As you forgive, you will be forgiven."
- Master Choa Kok Sui, Experiencing Being
The Golden Lotus Sutras on Life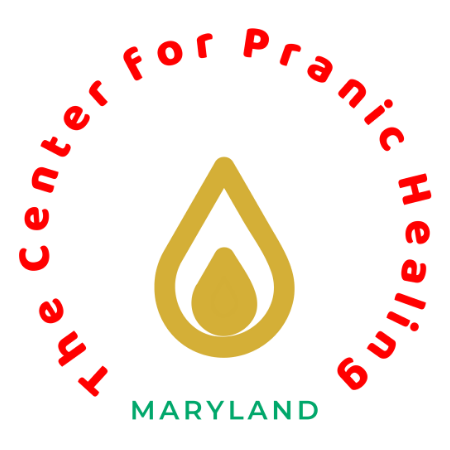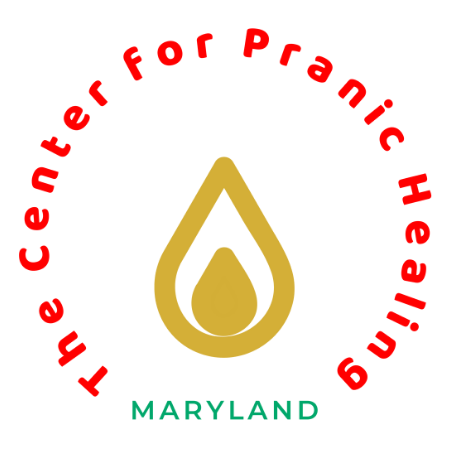 The Center for Pranic Healing Maryland is led by a team of Certified Pranic Healers whose mission is to help people live a happy, healthy and well-balanced life, physically, emotionally, mentally, financially and spiritually. We offer a variety of events, workshops, and private sessions in Maryland. Please check regularly for updates in our events section.
Learn and practice Pranic Healing from the expert guidance of Certified Pranic Healers and Instructors. We are representatives of Grand Master Choa Kok Sui, the modern founder of Pranic Healing and Arhatic Yoga. We have personally experienced deeper peace, better health, better sleep, clearer thinking and personal transformation through Meditation on Twin Hearts, Pranic Healing, and Arhatic Yoga.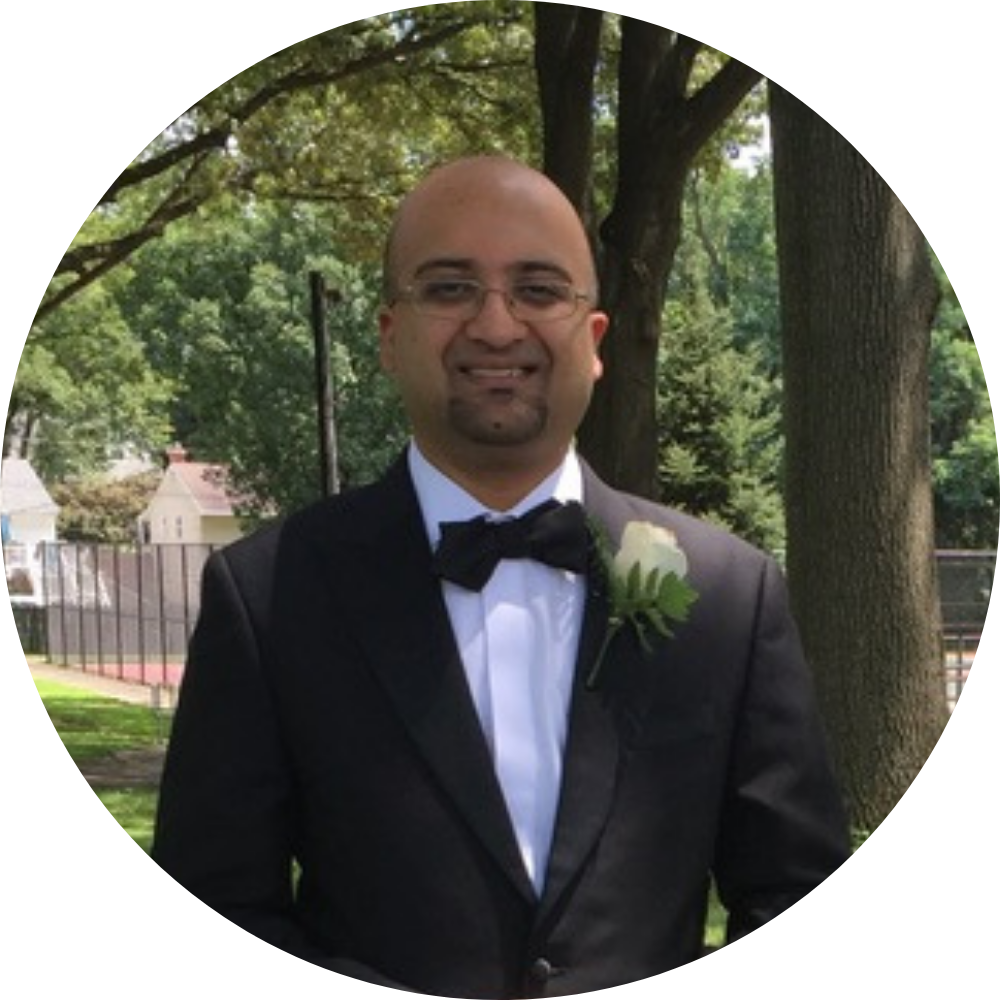 Pranay Ravikumar, an IT Specialist for past 20 years, is a licensed Basic Pranic healing instructor. He is also a Certified Associate Pranic healer and well respected for his classes held at various clinics and events in Maryland. Empathetically helping people with emotional, mental or physical issues, and using the power of twin hearts meditation to bring solace, Pranay and his wife Meriam have achieved success. Pranic healing is a no touch modality healing and over the past many years has begun to have a strong following in the United states as well as other parts of the world.
Meriam is a graduate of Bachelor of Science in Business Administration, had worked in a corporate world for more than 12 years. She has been practicing Pranic Healing for over 14 years and counting. She started teaching Level 1 (Basic) Pranic Healing in 2017. She is very passionate about Pranic Healing and helped many people transform their lives and grown within Pranic Healing. She is Certified healer and always willing to lend a hand to help people.

Founder of Modern Pranic Healing
Master Choa conceived a comprehensive method designed to cleanse and energize the energy system which permeates the physical body, thereby accelerating the rate the body can heal itself through research and experiments. Master Choa demonstrated that energy is an important factor in healing the physical as well as the psychological.
For those seeking to be on the spiritual path, Master Choa developed a system of non-sectarian practices that leads to greater soul (or self) realization known as Arhatic Yoga. This fantastic series of various yogic practices from many traditions use ancient technology in original and creative combinations to activate and align the chakras and to awaken the "kundalini energy" or the sacred fire.
Master Choa's background as a chemical engineer led him to carefully develop tested and reliable techniques which encompass this modality. Through extensive research, experimentation, and validation, he cultivated the science and art of Pranic Healing, which offers the ideal balance of science and spirituality for holistic health and success.
Though Master Choa Kok Sui often said he was not born a healer, he became a true Master of Energy through his constant research and love for humanity. In all five continents, Master Choa offered his time to heal class attendees and their loved ones. Many were healed instantly from chronic ailments- both physical and psychological. The degree of proficiency achieved during his lifetime is remarkable and an inspiration to all who are interested in the healing arts.
Through his pragmatic teaching methodology, students are able to obtain volumes of lessons, relevant for an entire lifetime, in a relatively short period of time. The combination of his experience and wisdom as a loving father, self-made successful businessman, adept scientist, and spiritual teacher are palpable in the way Pranic Healing addresses the real needs of everyday life.
The dynamic style of Master Choa Kok Sui's teaching is reflected in the direct, uncluttered style of his writing. On reading his books, one rapidly gains insight into the principles of life energy and their modern day applications such as in healing body, keeping good health, maintaining emotional balance, keeping mental clarity, gaining spiritual growth and living an abundant life. By re-discovering many ancient esoteric "secrets" and understanding their daily applications in life, practitioners find themselves enjoying life more fully with less stress and greater fulfillment. He wrote and published 20 books translated in over 27 languages covering topics that include healing, spirituality and psychic self-defense.
Master Choa was born in a wealthy family, yet his heart was filled with compassion and generosity for those who suffer from pain, poverty and lack of education. Through the Global Mission of Pranic Healing, Master Choa established several humanitarian projects which feed the hungry, provide help to the sick. He ensured that all the funds actually to what help those in need instead of covering operational costs. This ingenious approach has given the opportunity for thousands of Pranic Healers around the world to partake in healing the communities they live in, thereby making the world a better place and experiencing the bliss that comes from serving others in need.
The Ways of Pranic Healing
In MCKS Pranic Healing Level 1, you learn the basics of working with your energy aura, including learning to "scan," or feel the energy, to "sweep," or clean away congested energy, and to "energize," or supplement areas in your aura that have a pranic deficiency. You begin by learning to activate the energy centers, or "chakras," in the center of your hands. This enables you to become sensitive to prana and scan a person's – or your own – energy field to identify blockages and then cleanse, energize and revitalize the area with new prana.
MCKS Advanced Pranic Healing
MCKS Advanced Pranic Healing is a specialized workshop for those who wish to become more effective healers. In Advanced Pranic Healing, you will learn how to utilize color prana for quicker, more effective healing results. Colored prana creates a more focused effect on the energy field and the chakras.
MCKS Pranic Psychotherapy
Pranic Psychotherapy is the application of Pranic Healing techniques to healing and alleviating emotional and mental imbalances. Negative emotions and traumatic experiences are essentially negative thought forms and emotional energies lodged in the aura and in the critical energy centers. Pranic Psychotherapy®, however, offers you the ability to quickly and safely release these crippling energetic patterns.
MCKS Pranic Psychic Self-Defense
We are swimming in a world of thought forms and emotional energies, not all of which are beneficial for us. In fact, we are constantly bombarded by negative and injurious energies. If you are not properly protected from these contaminants, you can be affected spiritually, mentally, emotional, physically and financially.
Superbrain Yoga is a yogic exercise which energizes and activates the brain cells. The great Indian rishis have developed a technique to increase the intelligence of people based on the principle of ear acupuncture. The course explains how the daily practice of this simple exercise balances brain activity, improves memory, heals behavioral problems in children, delays the aging process of the brain and increases comprehension skills.
GrandMaster Choa Kok Sui has revealed the secrets of Feng Shui never before divulged to the general public. In addition to direct knowledge given by his Teacher, Mahaguruji Mei Ling, GrandMaster Choa enlisted the help of countless clairvoyants to observe the energies of different directions and formations and how they affect your health, wealth and spirituality.
MCKS Spiritual Business Management
A Revolutionary Approach to Successful Management of Your Life and Business using Esoteric Laws This innovative workshop recently designed by Master Choa Kok Sui uses a revolutionary approach for the success and financial prosperity of businesses giving a modern and friendly image to management.
Inner Christianity Revealed
The Lord Jesus taught the public with Parables, and the Apostles with the inner teachings of the "keys to the kingdom of heaven". For the first time, GrandMaster Choa Kok Sui shares these profound principles and techniques to empower us with the Love and Wisdom of the Lord Jesus' Priceless Teachings.
The Four Noble Truths and The Eight Fold Path as taught by Lord Buddha are beautifully expounded and clarified by Grandmaster Choa Kok Sui. The different levels and facets of truth, and the different Schools of Buddhism, the Four Major Causes of suffering and the Powerful Solutions are all discussed in depth by Grandmaster.
Discover the mysteries behind the nature of the various Indian Deities and how can access their energies for self-transformation and self-healing. Although many people think that Hinduism is a polytheistic religion, in its deepest essence Hinduism shares many of the core beliefs of the world's great religions like Christianity, Buddhism and Islam.
Experience the Inner Teachings of one of the most well-known Mantras in the World. Om Mani Padme Hum® is a powerful mantra and prayer that is imbued with tremendous Love, Mercy, and Compassion. In this course learn the deeper understanding of this powerful mantra and its numerous benefits and applications.
MCKS Achieving Oneness with the Higher Soul
Ancient meditations, kept secret for centuries, will be revealed and taught to the public for the first time. These techniques allow you to accelerate the Union of your incarnated soul (often described as the personality or lower self) with your Higher Soul (Higher Self). This phenomenon is known as "Soul-Realization", "Enlightenment" or "Self-Realization".
"ARHATIC" is derived from "arhat", describing a highly evolved being. This advanced yoga system was given by Mahaguruji Mei Ling to Master Choa Kok Sui. It has origins from China, India and Tibet. In addition to being an advanced technique practiced by Spiritual Initiates, it also synthesizes and integrates all yogas. Learn and experience the essence and powers of the 7 yogas: Raja yoga, Karma yoga, Laya/Kundalini yoga, Gnana yoga, Bhakti yoga, Mantra yoga and simplified Hatha yoga.
<!=========Events minimal-list Template 1.6.3=========> Slide
My pranic healing experience has been very rewarding in many ways. I was looking for pranic healing in the area and came across the pranic healing Maryland center. When I called to get more information, I was greeted by Pranay who got me setup with scheduling my first healing. My first healing was with Muthu, he was able to help me release a lot of stuck energy I had in my right shoulder and neck area. I booked a few more healing sessions and soon after I began a pranic healing course with Meriam. The pranic healing team at pranic healing Maryland center are amazing healers and very kind souls. I would definitely recommend for pranic healing services.
Slide
I was introduced to Pranic healing thru one of my friend when I was looking for and trying alternative medicines and therapy for my special kid. First when I came to my basic class, I didn't have any idea about Pranic Healing and my only intention was to learn techniques to help my kid. But in the class when I started feeling the energy, got very much interest into it and attended next couple of level courses, learnt alternative ways and their effect in healing. I applied the techniques on me, and my kid and family members and I saw the results and improvements. Yes self healing was really helpful to heal us and that will help family to spread good vibes and energy. A very big Thank you to our Grand Master Choa Kok Sui for this awesome gift and the wonderful twin hearts meditation to us and our team to help spreading them to many help changing their lives.
Slide
I never heard about Pranic healing until my friend/boss mentioned it to me. I am also a Reiki Master but when I took my basic Pranic class, it just blew my mind and my soul. It is like a magical world to me. You learn so many thing with every single class you take, you just want to keep going to make your life better. Not only yours but also people around you or even strangers. I can say with all confidence, that Pranic Healing changed my lifestyle, or how I see things around me. I feel grounded and wiser. It makes me think that I have the power in my heart and in my mind. Pranic healing also made me connect with amazing people. When I first started, I was asking to my friend who referred me, "Is this for real? How are they so nice and grounded that you can reach them with every single question you have in your mind." I just love my Pranic Healing Maryland Family and I feel so blessed that I can shape my soul and my life correctly now. I learn about the tools that I need every day more and more, and all is well.
Slide
I first heard of pranic healing in 2021 after searching for a way to alleviate pain caused by chronic migraines. After receiving a life changing Pranic healing, I made the decision to learn this incredible modality for myself. Learning to use Master Choa Kok Sui's techniques to heal not only myself but to heal my children from sun burns, hiccups, bloody noses, sprained ankles, and anxiety has been worth every penny. As a student of Pranic Healing my life has transformed in some amazing ways; I have experienced an immediate increase in my health and overall emotional well-being. I now have a much deeper and integrated understanding of spiritual principles and practice. I am incredibly grateful for Pranic Healing.
Slide
Pranic healing came to me at a time in my life when I had a deep yearning to give back to all those who were suffering around me. Meriam is an excellent instructor who equipped me, and continues to, with all the tools I need. She is an incredible healer and a great teacher. The tools and the techniques have allowed me to become a better person personally, and empowered me to be an instrument to help humanity.
*** You can also request for more than one session. Click the button below to learn more.
Sacred Laying of Blessed Crystals
This special session promotes a deep healing, harmony and balance of the Mind, Body, and Soul.

Several highly consecrated and blessed crystals are placed over affected parts and chakras or all over your body while you are laying down and relaxing. Each crystal is programmed to remove used up energies and replace it with healthy, vibrant, healing energies for an Hour. You will be served with a special tea after the session. This session is in person only at our Center in Columbia, MD.
Maintenance Healing Package
This package is designed for general maintenance of health and well-being. Package includes:
This is tailored specifically for serious illness of the physical body as well as severe mental or emotional conditions.