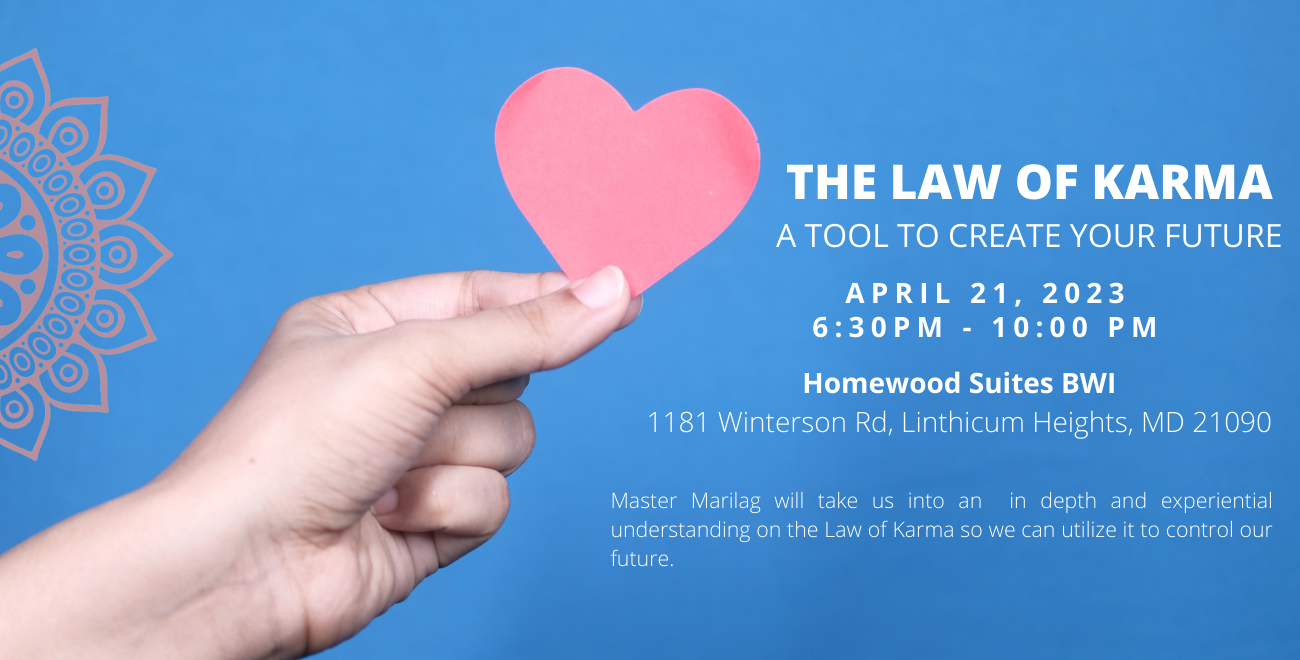 Law of Karma
April 21 @ 6:30 pm
-
10:00 pm
EDT
Law of karma is essential to create a life filled with love, joy, peace, good health, abundance, and prosperity. The law of karma is what we sou we shall reap.
Are you interested in learning what type of seed to plant have a more abundant life?
Are you ready to learn very simple but powerful techniques?
Are you aware of the kind of seeds you are planting for the future?
Join us for an experiential lecture to understand law of karma at a very deeper level, so you can use it as a tool to create you future and help others create their future for the better.
Course Fee: $50 per person